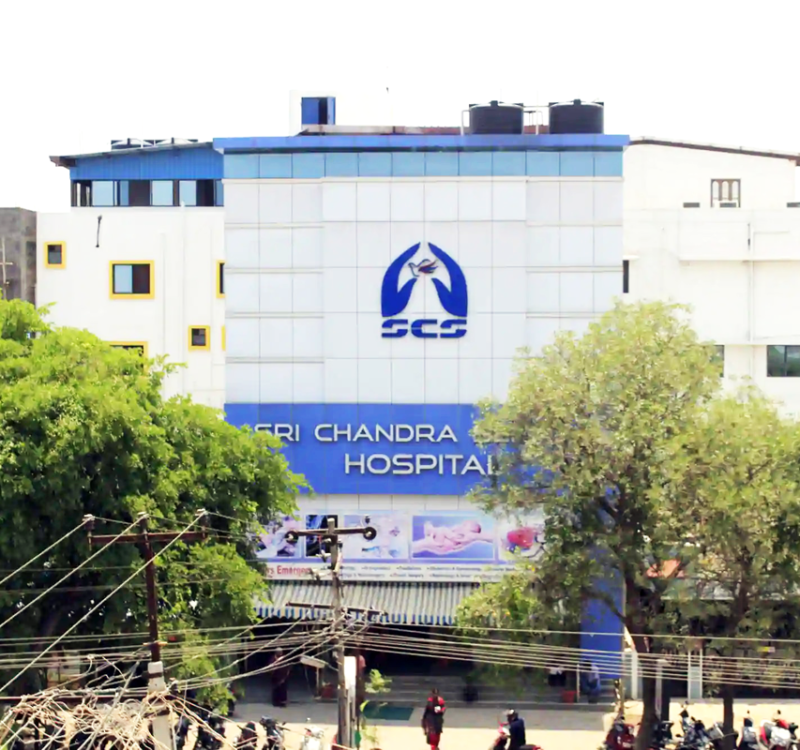 Our beliefs- Ethics, Empathy, and Trust
Sri Chandra Sekara Hospital is a 100 bedded Multi Specialty, NABH Accredited hospital in Hosur which provides Specialty & Super specialty services like Cardiology & Cardiothoracic Surgery , Orthopedics, Pediatrics & Neonatology, Obstetrics & Gynecology, General Medicine, General & laparoscopic Surgery, ENT, Urology, Anesthesia & Critical Care, Emergency Medicine, Pain Management, Interventional Radiology, Dermatology,  Nephrology ,Dental, Etc. 
We have a dedicated team of proficient and qualified    In House Consultants/doctors for the above-mentioned departments, medical staffs with 24×7 Emergency & Critical care Department (10 Beds), Medical & Surgical ICU (25-Beds), Neonatal and paediatric intensive care (NICU  -5 Beds) for children, Heart Clinic with In-house Cardiologist & CathLab, Accident & Trauma Care with In-house Orthopaedic & Arthroscopic Surgeon, etc. Our Hospital is well equipped with modular operation theaters, Fully automated laboratory, CT & X-Ray, ECHO, TMT , Mamaogram, EEG, Ultrasound , Dialysis, Pharmacy, 24×7 Ambulance service, etc. The hospitals is well recognized for ethical practice ,  cost effectiveness, timely service, 24×7 consultant's availability, nursing care & employee's dedication. Our Hospital is tied up with all major Private and Governments insurances.
Sri Chandra Sekara  Hospital is located at the heart of  Hosur (Tamil Nadu ) on NH 207 Bagalur road with a 100 Bed Capacity.
Sri Chandra Sekara Hospital provides total health care to its patients with the highest levels of skill, professionalism and ethical practice, leading to their effective care and treatment at affordable cost. We use state-of-the-art technology and cutting-edge surgical and medical techniques to deliver outstanding outcomes. We are committed to provide quality health care to all, with the reputation of being one of the finest medical centers in the locality. The Hospital has grown into a completely self-contained healthcare unit boasting some of the most sophisticated equipment available in order to provide World Class Health Service to the common man at an affordable cost.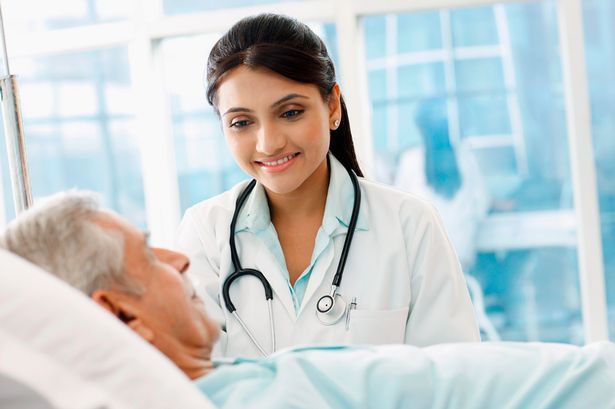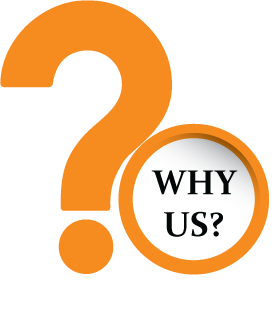 As one of Hosur's foremost names as the best healthcare treatment provider, Sri Chandra Sekara Hospital has been setting standards for the past many years in order to satisfy our patients and in turn give 100% of happiness guaranteed. We are providing healthcare services in city of Hosur and adjoining areas of Krishnagiri and Dharmapuri District.
SCS Hospital's vision has always been to create a truly unique and best institution to cater to all the patient's needs under one roof and to put patient's interests first.
Our main strength lies in top notch medical services, rigorous credentialing, a systematic clinical review process, and clinical capability building that's takes care of patients at every step.
At our campus, you have access to the expert panel of doctors for Cardiology & Cardiothoracic, Orthopedics , Pediatrics, OBG, General medicine, ENT, Urology, Nephrology, Dermatology, Interventional Radiology, Anesthesia & Pain Clinic, Dermatology,  General & laparoscopic Surgery  and many more who specialize in other medical domains. SCS hospital is protocol driven, reflects best practices, and ensure that our patients consistently receive quality care.
We are ready to serve the patients when ever they need us. Our commitment to redefining healthcare has resulted in winning innumerable appreciations and accolades for quality and excellence over the years.
To be the most trusted health care of choice for Patient, consultants & employee.
Exceptional Quality.
Great Place to Work and Practice for health care Professionals.
Academic Programs that Support Core Clinical Missions.
Innovation in all Aspects.
We care, We cure, We heal.
Patient's First.
Respect everyone in the hospital.
Together strive for excellence.
Work together in a team.
Work with honesty & integrity.